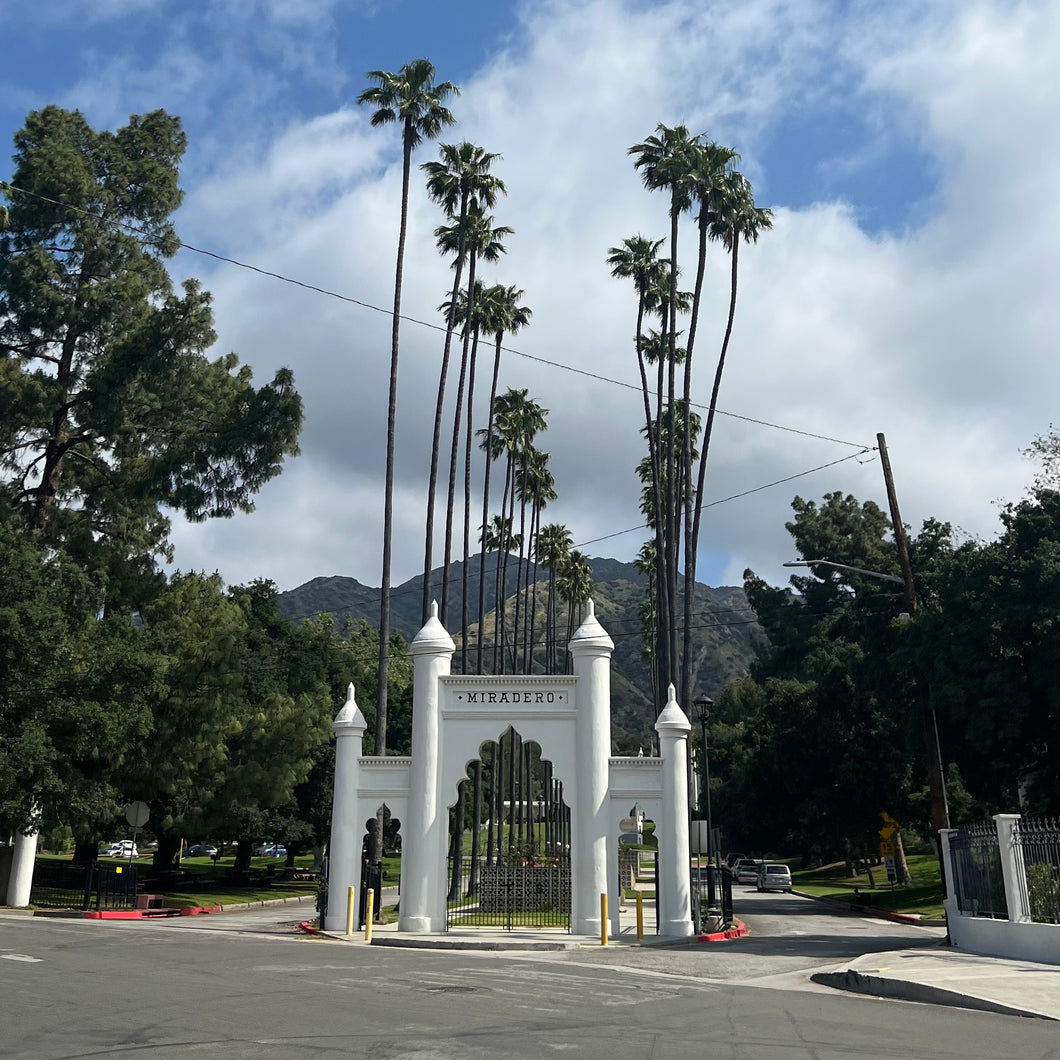 Tea & Yoga at Brand Park
Regular price $25.00 Sale
60 Mins of Tea & Yoga @ Brand Park (Glendale Brand Library)
Date:  Summer/Fall 2023 (Wednesdays)
Time: 10:00-11:00 am
Details: 
Oolong Tea tasting with guided Hatha Yoga class by Nina Burke (Certified Yoga Instructor) 
Indulge in eco-luxury at Yoga & Tea in Brand Park, Glendale. This one-hour session, from 10-11 am, offers a harmonious blend of serenity and sustainability. Immerse yourself in nature's beauty next to the Japanese tea garden. Savor ethically sourced oolong tea, curated for pure bliss. Engage in gentle yoga poses, fostering inner peace and flexibility while respecting nature's balance. Afterward, explore hiking trails and the arts library and gallery. Reconnect with yourself and the natural world in this unique experience. 
Location:  1601 W Mountain St, Glendale, CA 91201
We will meet 10 mins before at west(left) side of park, in front of Japanese Tea Garden.
Brand Park / El Miradero (The Lookout)
31-acre park featuring hiking & biking trails, a playground, a library & picnic facilities.
Directions:
To meet in front of the Japanese Tea Garden at Brand Park on Wednesday, 5 minutes before 10 am, follow these directions:

1.  Begin your journey to Glendale, California, using your preferred mode of transportation.
2.  Once you arrive in Glendale, make your way to Brand Boulevard.
3.  From Brand Boulevard, turn onto West Mountain Street.
4.  Continue on West Mountain Street until you reach the entrance of Brand Park.
5.  Enter the park and proceed straight ahead.
6.  Look for signs or directions pointing towards the Japanese Tea Garden.
7.  Make your way to the Japanese Tea Garden and position yourself in front of the entrance.
8.  Arrive 5 minutes prior to 10 am to ensure punctuality.

Remember to consider traffic conditions and allow extra time for unforeseen delays. Double-check any updated information or park regulations before your visit. Enjoy your meeting in front of the Japanese Tea Garden at Brand Park!
How to Prepare:
Please bring your own yoga mat and towel for the Yoga & Tea experience at Brand Park's Japanese Tea Garden. Additionally, you have the option to bring your own tea cup for the oolong tea sampling.

Instructions:

-Prepare in advance by bringing a suitable yoga mat and towel for your comfort during the session.
-If you prefer, bring your own tea cup to enjoy the oolong tea sampling, promoting sustainability.
-Arrive a few minutes early at the Japanese Tea Garden in Brand Park.
-Find a spot for your yoga practice, lay your mat, and keep your towel nearby.
-During the tea sampling, present your own cup if you brought one. Otherwise, disposable cups will be provided.
-Immerse yourself in the yoga session, guided by the instructor and the serene surroundings.
-Relax and indulge in the oolong tea sampling, appreciating its flavors and aromas.
-Embrace this eco-friendly experience and contribute to its success with your personal items.

Enjoy Yoga & Tea at Brand Park's Japanese Tea Garden with your own mat, towel, and optional tea cup. Find serenity in nature and savor the mindful moments.